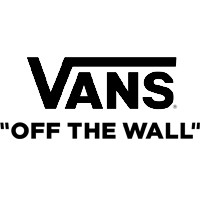 Vans is a state of mind.
Thinking differently. Embracing creative self-expression. Authenticity and progression. Choosing your own line on your board and in your life.
From its birthplace on the West Coast, Vans has grown beyond a shoe. It's a global movement- reaching from Barcelona to Beijing, Sao Paulo to Sydney, Orange County to New York.